Recently I went to the Riviera Maya on what is called a Fam trip. It is for travel advisors so that they can get familiar with a particular product. I was invited by Karisma Hotels & Resorts and stayed at the El Dorado Seaside Suites.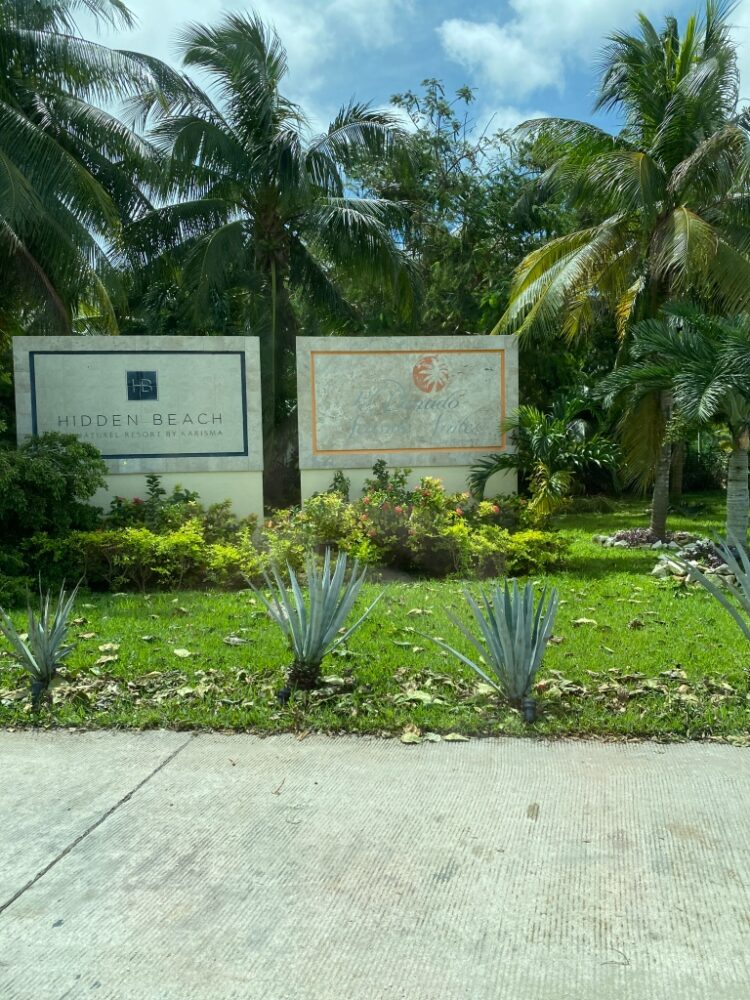 The resorts are all inclusive. my resort had infinity pools for all suites on floors 2 through 6. The ground floor rooms opened to the pool and have lounge chairs in the pool.
Monday late afternoon we all met and walked part of the property to see what the resort had to offer. We got to see the spa area and several restaurants and rooms. After this we had a lovely dinner. I had fish for dinner. The food was fantastic.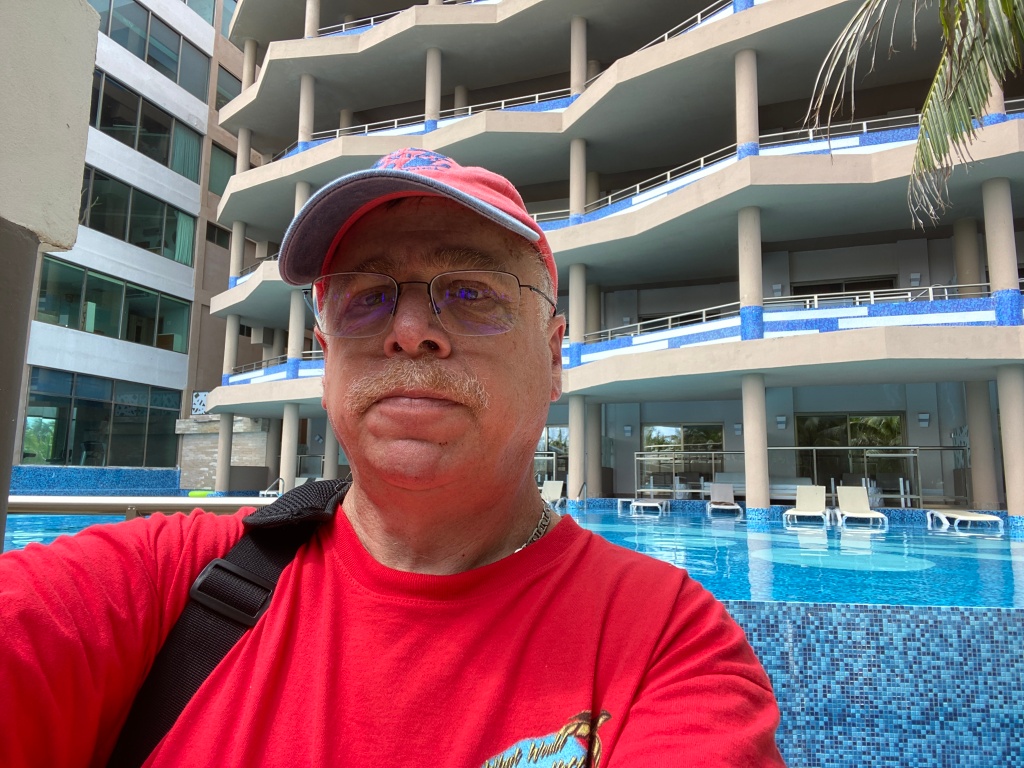 Tuesday we had product training in the morning followed by training. We were supposed to see other El Dorado Resorts on Tuesday and on Wednesday as well as Margaritaville Island Reserve. However, this was all canceled due to the pending hurricane called Delta. We had a relaxing afternoon after lunch. Starting at around 6pm they asked us to stay in our room due to the storm. I decided to order room service for dinner. I had a cheese burger which was very good. I sat on my balcony and listened to the waves crashing against the shore and the wind.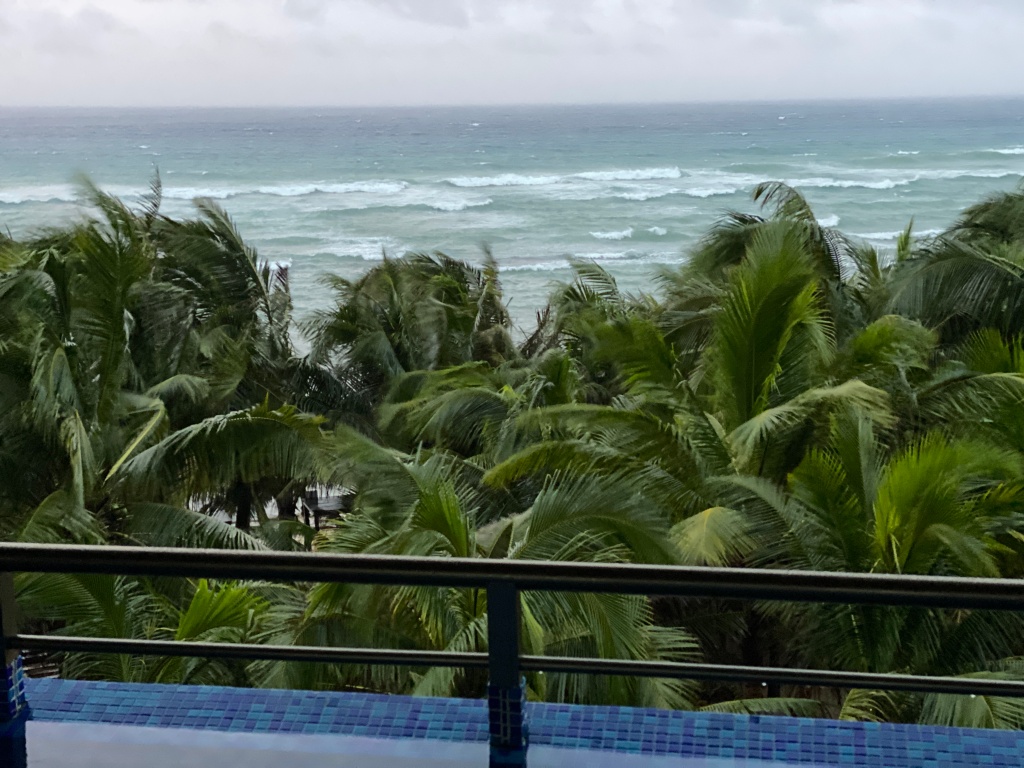 In the morning the storm was still hanging around. It was not as bad as anticipated. By lunch time we were outside. Every day I had lunch by the beach or on the beach. That evening we went to the Japanese restaurant. The food was amazing. After dinner we went to the show and then listened to music. I found out while having lunch that my flight home was cancelled. I rebooked it at no cost for Friday. The resort worked with me for the extra night and did the right thing when it came to accommodating me.
Thursday I walked a lot and looked at the other side of the Resort called the Palms. It has a nicer beach which you can sit on and swim. Where I stayed you cannot sit on the beach or swim. You can use lounge chairs in that area. I actually ate at Beach Barbecue which is right on the beach. It was a beautiful sunny day. Thursday night I went for Italian food and it was fantastic. So was the ambiance.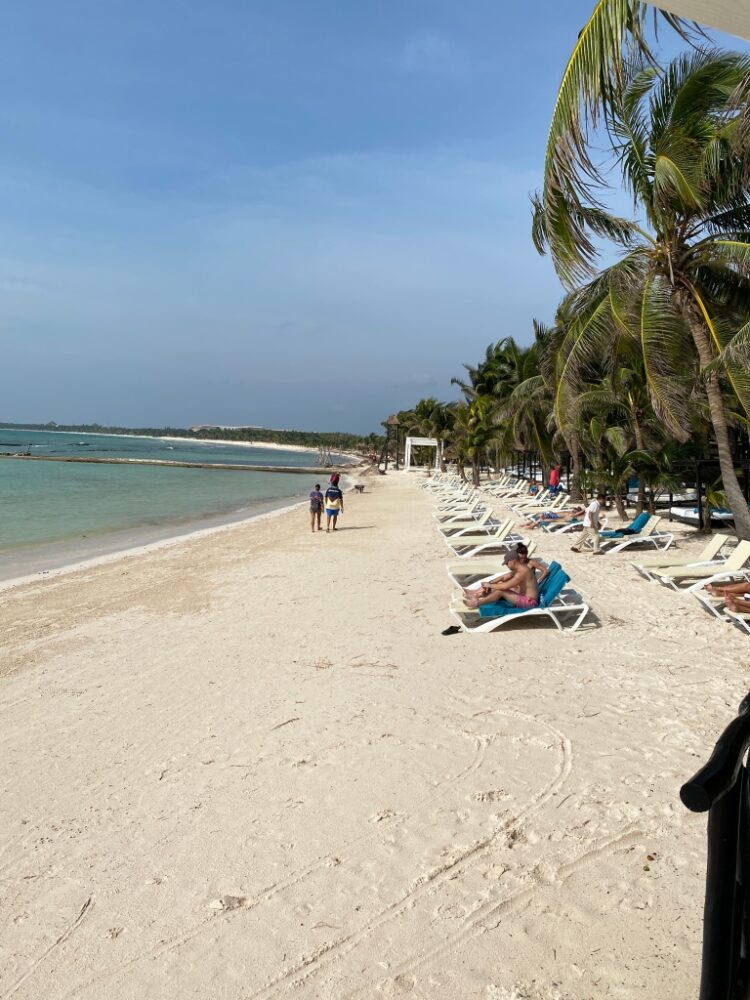 Thursday night I went to bed early as I had to get up at 3AM for my flight home. The people at the airport could not be nicer. The way they helped me with my luggage and checking in. Overall, a lovely experience. I can certainly see my wife and I going to an El Dorado resort for a vacation and look forward to doing so.