Last week we traveled from Newark, New Jersey to Negril Jamaical. We flew into Montego Bay. Our flight was empty, only about 60 passengers. Wearing a mask to the airport in the car service, at the airport, on the flight and in the transfer to the resort was different. When we arrived, someone from Club MoBay was waiting for us at the gate. She took us through the health screening, customs and to where our luggage was waiting for us. We then waited at the Sandals Lounge for our transfer to the resort. It was a 75 minute ride along the coast.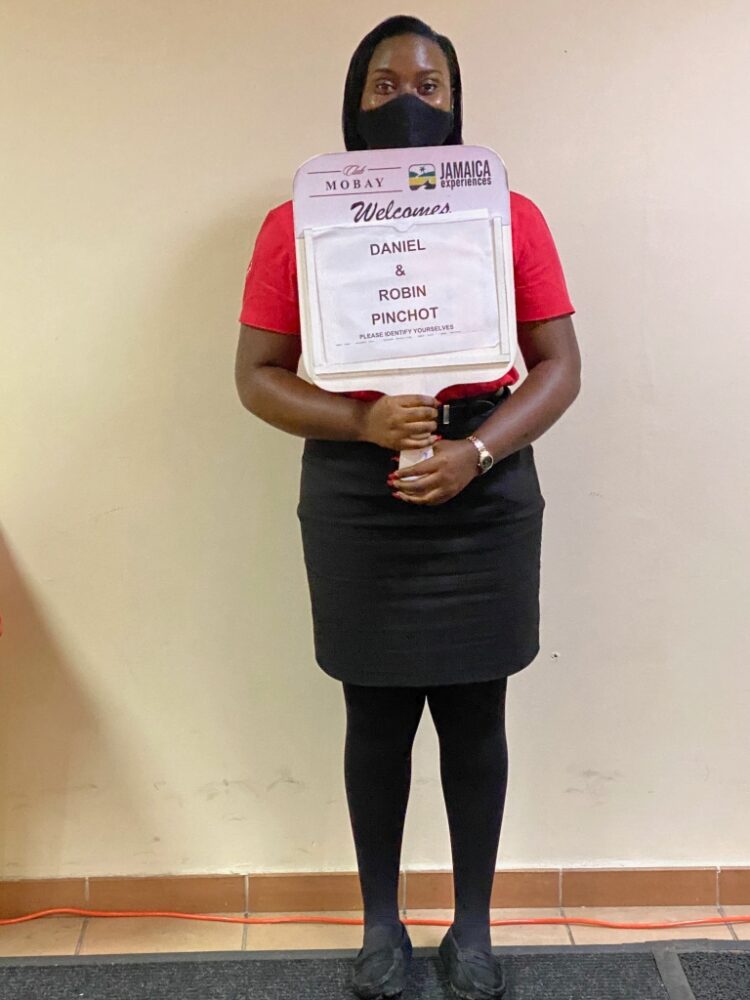 When we arrived we went to the concierge club for check in. We were given a Conceirge Club room. It was an ocean front room. The room was a nice size room with a sitting area and a comfortable size bathroom. The balcony was also nice.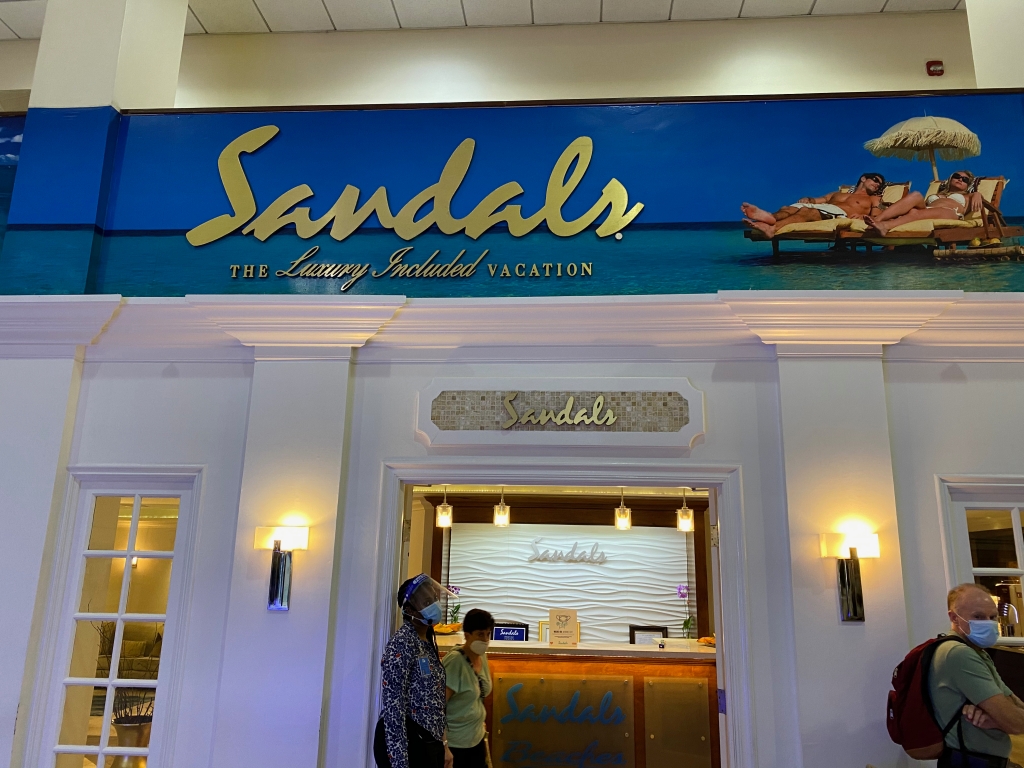 After unpacking we went for lunch and ate by the beach and then made dinner reservations for every night. Only the Frencn restaurant did not require reservations. All restuarants except for the Japanese restaruarnt were right at the footsteps of the beach or on the beach. I really enjoyed eating by the beach every day.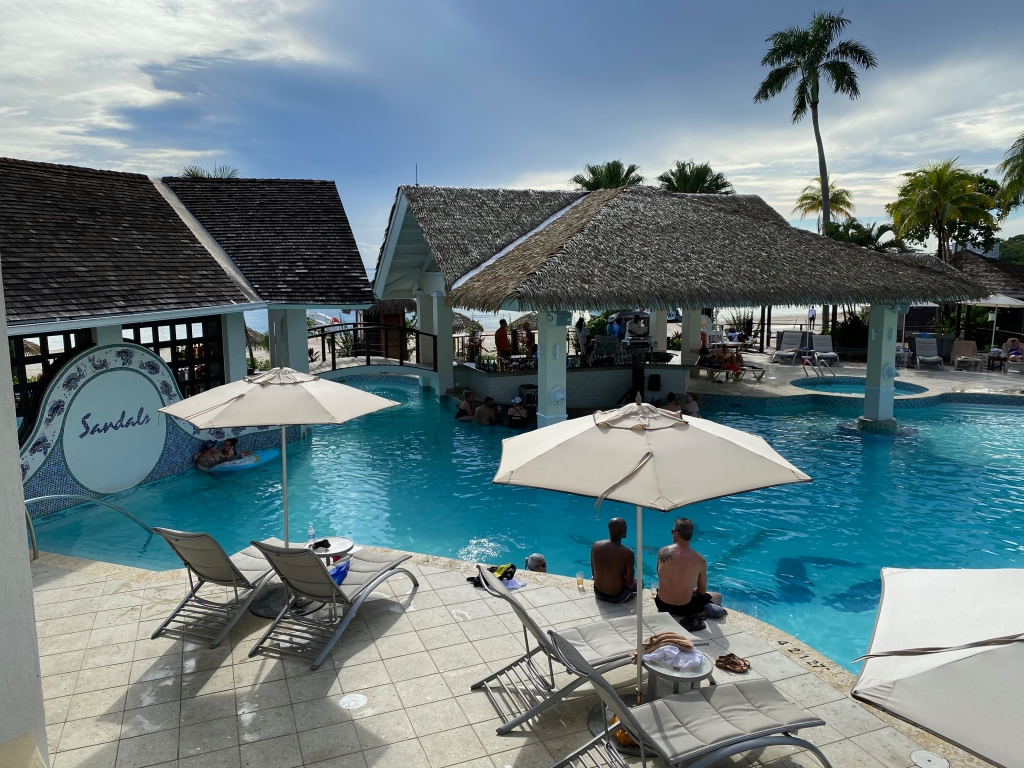 We went ro Rick's Cafe one day which is at the most western part of the island. We got some great sunset photos. We also did a catamaran cruise with open bar and went back to Rick's Cafe. It was a different perspective from the water. On the way back we stopped for a meal at Margaritaville. Other than this we went one afternoon into town. Otherwise we spent the time at the resort.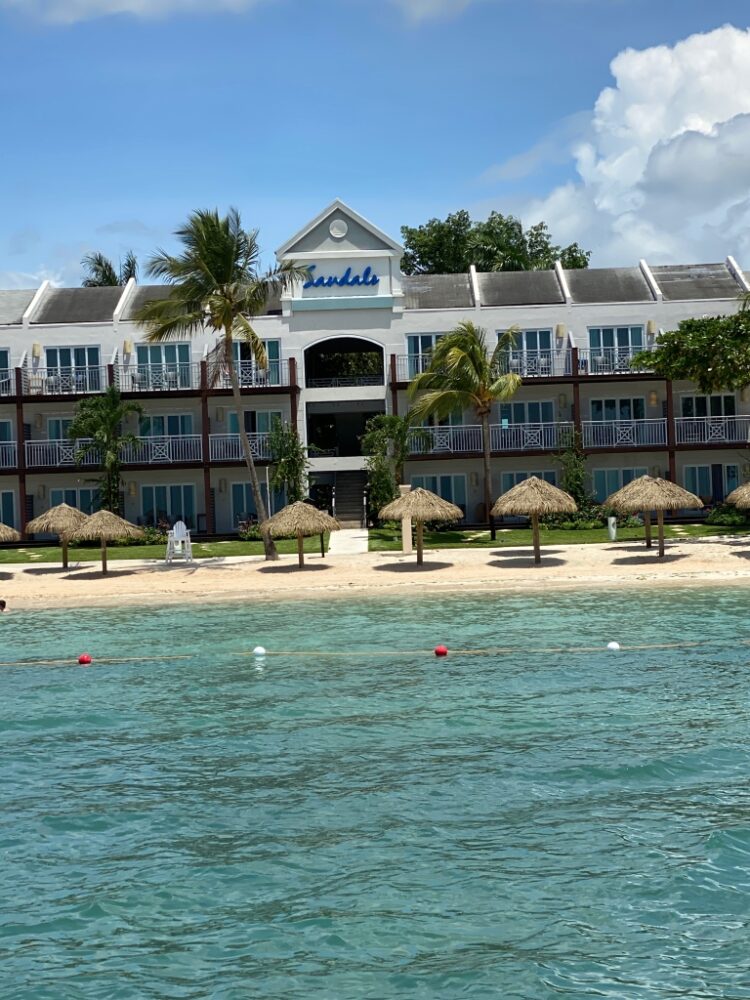 I got a site inspection of Sandals and got to see some of the high end rooms. I also went one morning to Beaches Negril to do a site inspection. Beaches is a great destination for families.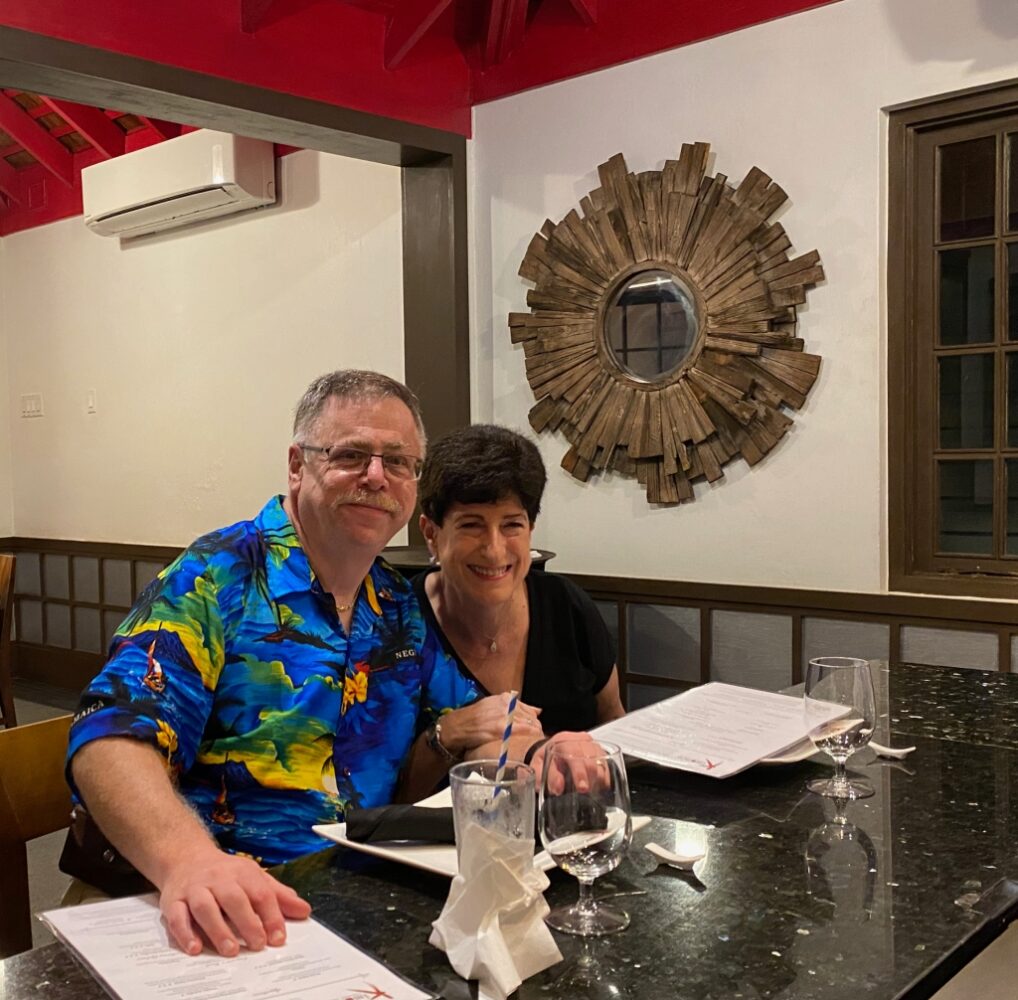 Sandals has 13 resorts throughout the Caribbean. Beaches has 3 resorts. Please feel free to reach out to me to learn more about what Sandals has to offer for your next vacation.