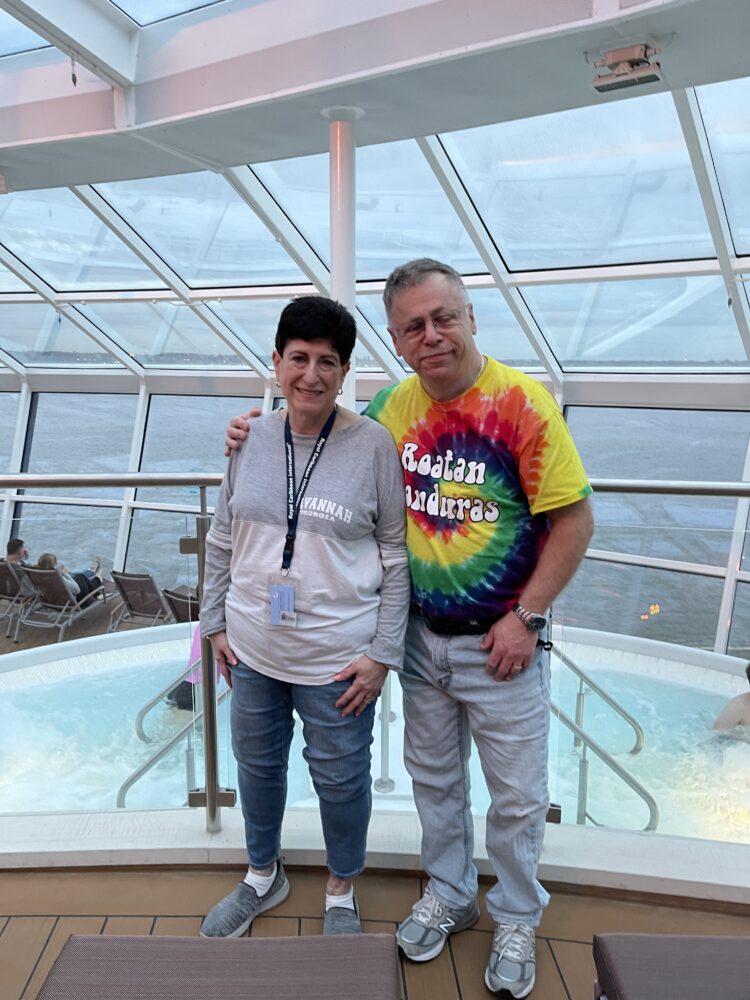 Robin and I decided last year to take a Thanksgiving cruise this year. This marked 59 years since I took my first cruise. The boarding process was easy. Everyone had an assigned time. No waiting to check in and once checked in we got on the ship. We made dinner reservations for Chops, Jamie's and Izumi which are specialty restaurants. The main dining room we had my time dinning so we went when we wanted to the other nights. Most of the time we also went to the dining room for lunch.
The sea days were lovely. We spent a lot of time on the balcony reading and relaxing. Our first stop was Port Canaveral which we had to miss due to the weather. So, we had another day at sea which I was happy with. We then went to Nassau and spent the morning buying a few souvenirs before going back to the ship.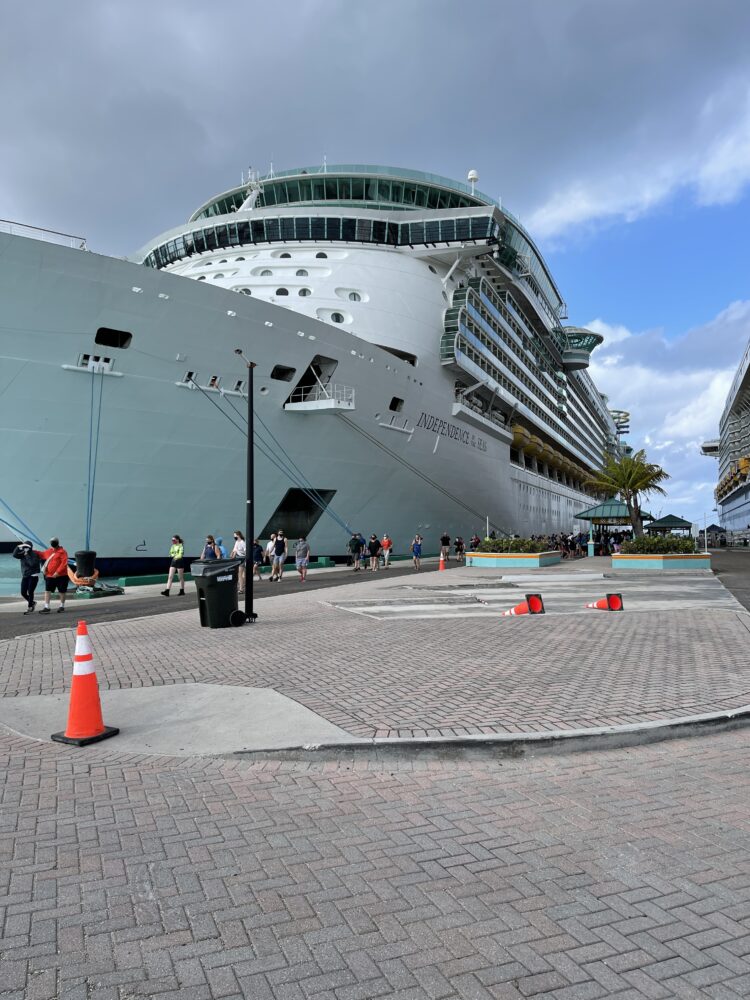 Nassau the weather was in the low 70's and very comfortable. Many of the stores had just reopened from the pandemic. It felt good to see people going into the stores and spending money. We left that evening for a Perfect Day At Cococay.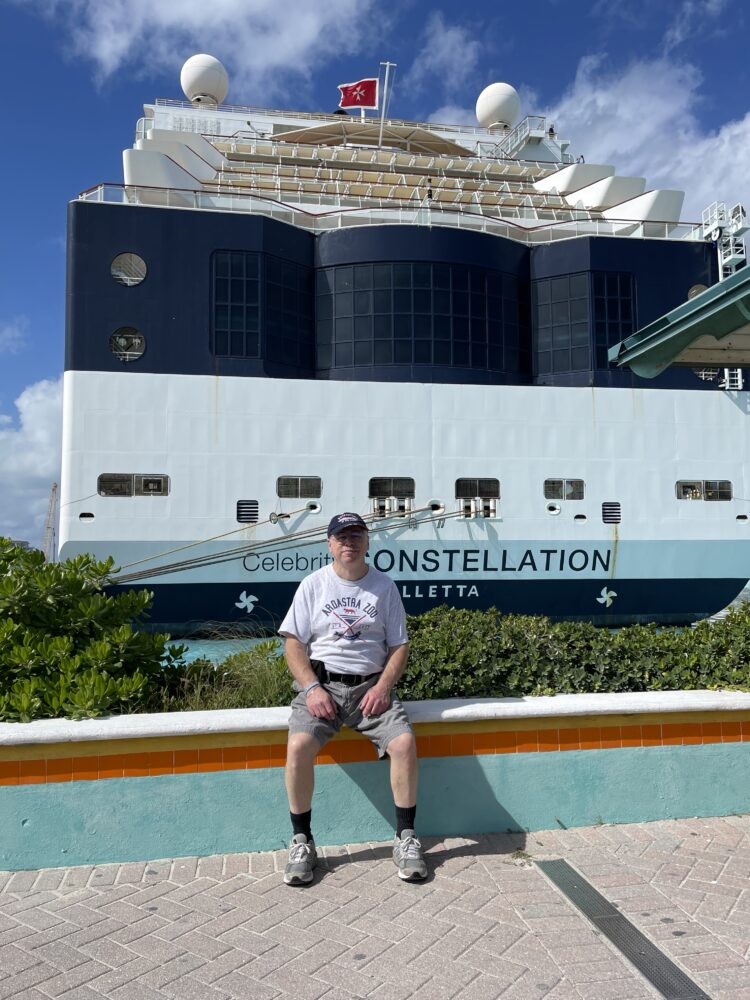 I happen to love A Perfect Day at Cococay. We spent the time by Oasis Lagoon. We had a lovely spot in the shade and a pool near bye. Behind where we sat was one of several places to get lunch. Here the weather was gorgeous. Low to mid 70's and sunny.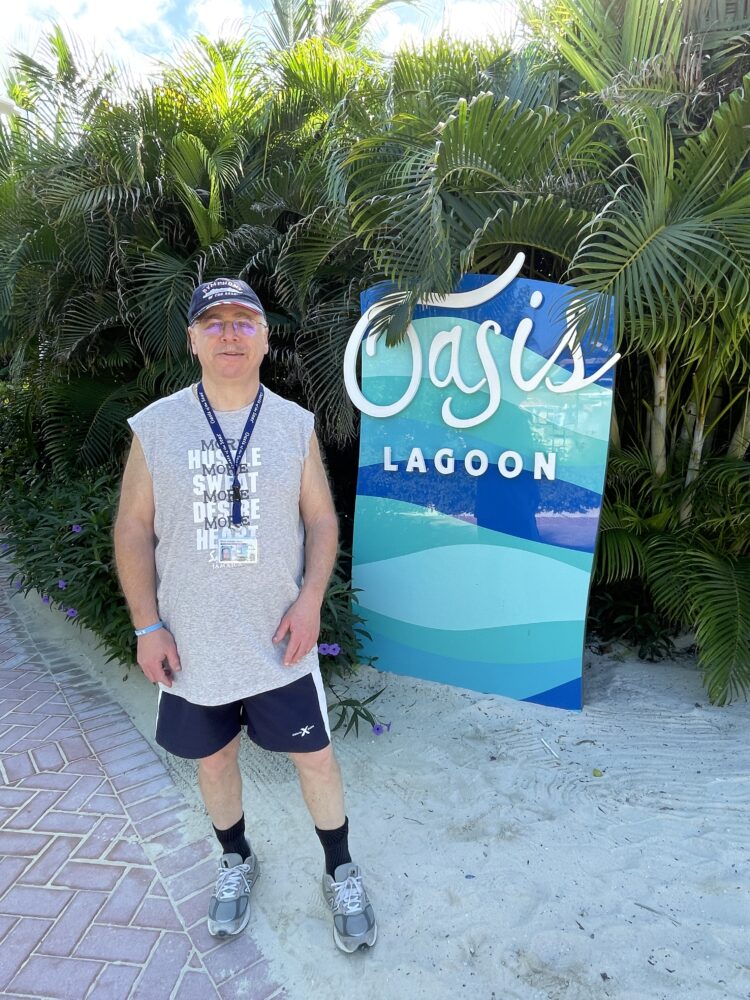 There is a water park which comes at an extra charge. There are over the water bungalows as well as an air balloon which one can do.
While sailing out of New Jersey was easy as we did not have to fly, the first day out and the last day before getting home was cold. However, there is the solarium which is adults only and warm. There is a pool area and several hot tubs.
I can be reached at 201-664-0142 or by email at danny@dannysluxurycruisevacations.com. I look forward to discussing your future cruise vacation.